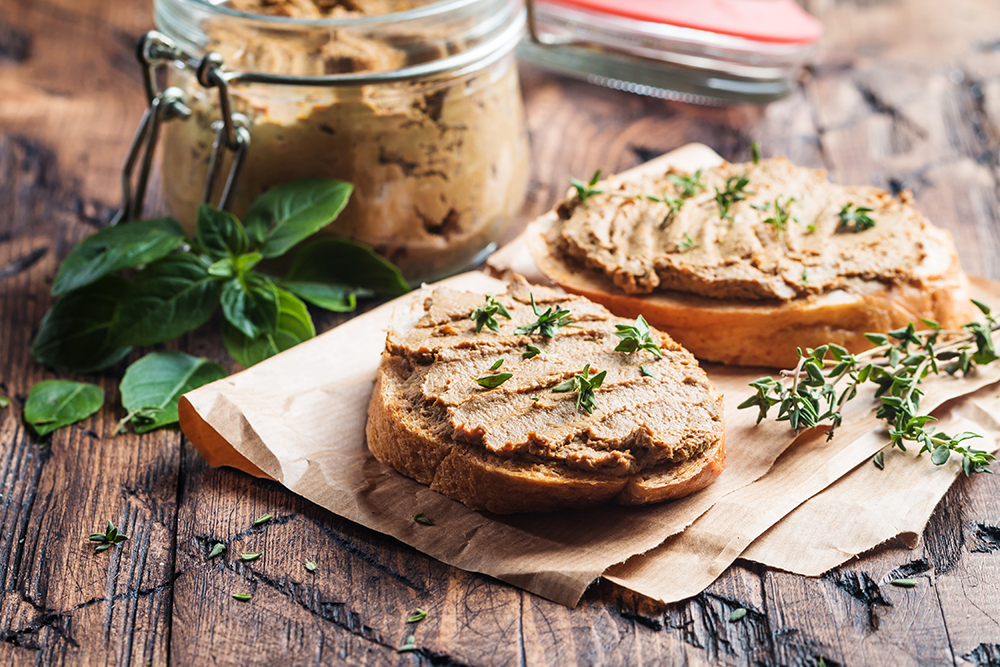 The pâté traditionally used in cooking is a food used, in essence, as an appetizer, side dish or as an ingredient in a more elaborate recipe.
It is a consistent paste that makes it very versatile and is made mainly from animal fat and liver, flavored with different seasonings such as wine.
Although more and more varieties of pâté with lower fat content are being offered in supermarkets, it is essentially this animal fat that gives it its characteristic consistent and creamy texture. However, we can also achieve its unctuous consistency by using agar-agar.
By replacing animal fat with vegetable agar in the preparation of pâté, we make it a food suitable for all types of consumers (including those who follow a vegan diet) and healthier due to its extra fiber and lower calorie intake.
In addition, the thin layer of gelatin that is usually placed to protect the pâté and prevent the fat from spoiling.
In Agarmex we offer a wide variety of food agars for the elaboration of this type of food. If you want to know more information, do not hesitate to contact our team, they will help you and solve all your doubts.