Dedicated to the quality manufacturing of agar-agar
Dedicated to the quality manufacturing of agar-agar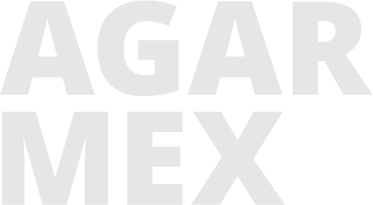 Agarmex is a company dedicated to the quality manufacturing of agar-agar, a hydrocolloid obtained from seaweeds, with a wide variety of applications both in food and microbiology industries. The firm was founded in 1944 and has accumulated considerable experience and know-how in these highly specialized areas.
Argamex's main purpose is to provide solutions tailored to each customer's specific needs, by offering a wide range of high-quality products and assuring the best service.
This policy, together with its lengthy and successful track record, has led the company to commercialize its products in the main national and international markets through an efficient sales force and alliances with distributors from all over the world.

Should you have any queries or suggestions, or if you would like to receive a commercial call or visit, please contact us by telephone or complete the contact form. We will be delighted to help you.
AGARMEX, S.A. DE C.V.   Alvarado No. 690 · Col. Zona Centro, 22800 Ensenada, B.C. · Mexico 
Phone: (+646) 178-3122, 178-1883 
info@agarmex.com