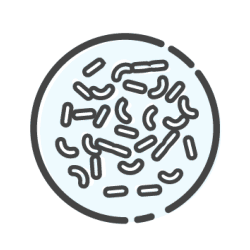 Agar-agar is a gelling agent that is used in the preparation of culture media and other bacteriological applications. Its greatest advantage is the absence of inhibitors that can be seen in the optimal development of the microorganism. It also has other attributes such as transparency, high hysteresis and reproducibility.
The main field of application within the food industry is in bakery products (stable and flexible doughnut and cake icings which do not melt on hot days or dehydrate and break.
In confectionary manufacturing it is used as an ingredient in desserts such as flavored vegetable jellies, fillings and diet jams and marmalades.
Due to its plant origin, it is suitable for use in vegan and vegetarian products.
It is also employed to give yoghurt its special texture and to add stability to the juices contained in canned meat products.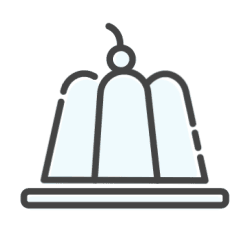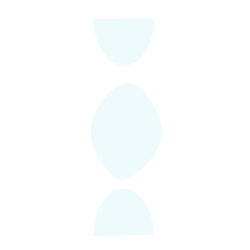 The agar-agar molecule consists of two differentiated structures: agarose and agaro-pectine. Agar is therefore the raw material for agarose manufacturing.

When gelled, agarose diluted in water makes an inert matrix which is mainly used to separate nucleic acids and proteins through electrophoresis. This agarose is also employed as a resin base used for the purification of specific biomolecules through chromatographic separation.

Due to its high fiber content and its hydrophilic properties, agar is used in the pharmaceutical industry as a digestive regulator and a powerful appetite suppressant. It is also used as a mild laxative in constipation treatments. Furthermore, it is commonly used in flexible capsule manufacturing and as a component of surgical lubricants.

In cosmetics, it is used as an ingredient in creams, lotions, deodorants and lipsticks.
Agar-agar is also highly regarded as a material to make dental molds since its plasticity enables it to reproduce dental shapes much more accurately than other gelling agents. It is also used in biodegradable molds to make precision ceramic pieces, as well as in ink for 3D printers.

It may also be employed in plant micropropagation or in vitro-culture in horticulture and agriculture.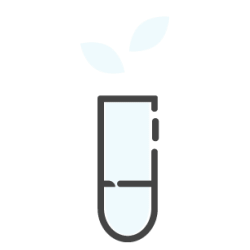 Should you have any queries or suggestions, or if you would like to receive a commercial call or visit, please contact us by telephone or complete the contact form. We will be delighted to help you.
AGARMEX, S.A. DE C.V.   Alvarado No. 690 · Col. Zona Centro, 22800 Ensenada, B.C. · Mexico 
Phone Number: (+646) 178-3122, 178-1883 
Fax: (+646) 178-1841
info@agarmex.com